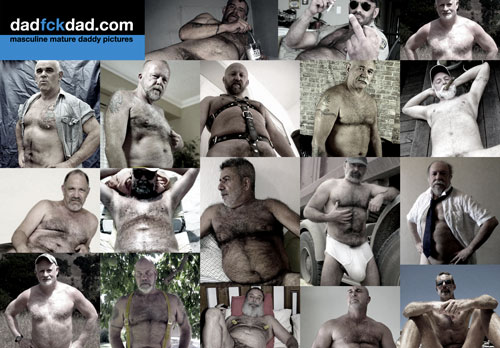 Masculine Mature Daddy Galleries Menu
Do you like masculine mature daddy galleries? Then watch the dadfckdad galleries. Hairy, older, manly dads, hung, with big balls and big uncut dicks, beards and muscles.
dadfckdad_datedicklive_1412_70
dadfckdad_datedicklive_1412_69
dadfckdad_datedicklive_1412_68
dadfckdad_datedicklive_1412_67
dadfckdad_datedicklive_1412_66
dadfckdad_datedicklive_1412_65
dadfckdad_datedicklive_1412_64
dadfckdad_datedicklive_1412_63
dadfckdad_datedicklive_1412_62
dadfckdad_datedicklive_1412_61
dadfckdad_datedicklive_1412_60
dadfckdad_datedicklive_1412_59
dadfckdad_datedicklive_1412_58
dadfckdad_datedicklive_1412_57
dadfckdad_datedicklive_1412_56
dadfckdad_datedicklive_1412_55
dadfckdad_datedicklive_1412_54
dadfckdad_datedicklive_1412_53
dadfckdad_datedicklive_1412_52
dadfckdad_datedicklive_1412_51
dadfckdad_datedicklive_1412_50
dadfckdad_datedicklive_1412_49
dadfckdad_datedicklive_1412_48
dadfckdad_datedicklive_1412_47
dadfckdad_datedicklive_1412_46
dadfckdad_datedicklive_1412_45
dadfckdad_datedicklive_1412_44
dadfckdad_datedicklive_1412_43
dadfckdad_datedicklive_1412_42
dadfckdad_datedicklive_1412_41
dadfckdad_datedicklive_1412_40
dadfckdad_datedicklive_1412_39
dadfckdad_datedicklive_1412_38
dadfckdad_datedicklive_1412_37
dadfckdad_datedicklive_1412_36
dadfckdad_datedicklive_1412_35
dadfckdad_datedicklive_1412_34
dadfckdad_datedicklive_1412_33
dadfckdad_datedicklive_1412_32
dadfckdad_datedicklive_1412_31
dadfckdad_datedicklive_1412_30
dadfckdad_datedicklive_1412_29
dadfckdad_datedicklive_1412_28
dadfckdad_datedicklive_1412_27
dadfckdad_datedicklive_1412_26
dadfckdad_datedicklive_1412_25
dadfckdad_datedicklive_1412_24
dadfckdad_datedicklive_1412_23
dadfckdad_datedicklive_1412_22
dadfckdad_datedicklive_1412_21
dadfckdad_datedicklive_1412_20
dadfckdad_datedicklive_1412_19
dadfckdad_datedicklive_1412_18
dadfckdad_datedicklive_1412_17
dadfckdad_datedicklive_1412_16
dadfckdad_datedicklive_1412_15
dadfckdad_datedicklive_1412_14
dadfckdad_datedicklive_1412_13
dadfckdad_datedicklive_1412_12
dadfckdad_datedicklive_1412_11
dadfckdad_datedicklive_1412_10
dadfckdad_datedicklive_1412_09
dadfckdad_datedicklive_1412_08
dadfckdad_datedicklive_1412_07
dadfckdad_datedicklive_1412_06
dadfckdad_datedicklive_1412_05
dadfckdad_datedicklive_1412_04
dadfckdad_datedicklive_1412_03
dadfckdad_datedicklive_1412_02
dadfckdad_datedicklive_1412_01


Click on home icon to go back to galleries menu.
Secret gangbang with masculine, mature, bi married mature dads
Do you get horny when you see this hot looking Daddy walking in front of you every Tuesday at Home Depot ? He's a real man. His chest hair is peeking out from his T-shirt and he is always touching his nipples while you're secretly watching him in the store. His stained blue jeans are showing a big bulge. A real masculine, mature hunk. Heavyset with a belly, rugged, manly and horny.
A real masculine man with a big bulge
He could be a truck driver or a craftsman. He doesn't care about the food stains on his shirt. The last button of his tight flannel shirt is open and you can see his bulging, hairy belly. He must be between 45 and 60, probably married and father with children. His short hair and bushy beard is graying and he is getting bald. When you're standing behind him at the cashier, you can smell him – oozing testosterone and pure manly sex.
You wonder where he is heading after work and you would love to follow him. One day, when you where behind him,  you could hear him talk briefly with this hugely titted cashier girl. She smiled while he casually pressed his bulge against her desk. She called him Mike and "Big Daddy" and he said to her: "See you next week again at Joe's. And don't be late again. You know what the boys will be doing if you're unpunctual!"
Daddy grabs his big bulge in public and shows off his nipples
Mike is proud of his big uncut daddy dick and bull balls and loves to grab his package in public. He sure knows that women and men are watching him and lust after him but he acts real cool and aggressive. Nobody dares to talk to him. Every Tuesday after work he meets his best buddies and they get drunk together. He tells his wife that he is seeing his friends for playing cards. "Don't wait for me wife. I'll eat outside like every Tuesday." But in reality he and his buddy meet in this small bar to get loaded and in the mood.  Before they all would drive to Joe's house afterwards.
Joe is about 58 and boss of a construction company. His big house is outside of town. He invites a group of masculine, mature daddies – all friends of his. Sometimes one brings a new guy who then will be introduced to their secret circle. But those new men cannot be total strangers. At least one guy has to know the new one well enough to guarantee, that he would fit and that he would keep his mouth shut. They all know what they want and how to get it. They use secret codes on WhatsApp and private invitations on Datedick to arrange their get-togethers.
The secret daddy meeting every Tuesday after work
At their weekly meetings they would drink lots of beer but they wouldn't play cards at all. Most of those men are married and their wifes have no idea what's really going on. When Mary, the cashier girl with the huge tits gets invited, she gets fucked for hours by all those daddies. She really loves to get her cunt and ass ploughed at the same time. After hours of intense gangfucking her big tits always are dripping cum and piss while the men would take another round shooting in all her cum filled holes.
Many of those rugged, masculine, mature daddies like to fuck women or at least love to watch such a scene. But since there are more hard cocks than holes Mary doesn't mind if the men suck each other's cocks too. She actually gets turned on when she sees two  men sucking the nipples of the one who fucks her. She also loves to lick asses while she gets ass fucked and pissed all over. Mary is especially popular because she's so kinky and because she squirts a lot when she comes. And she comes countless times while she gets gangbanged for hours on these Tuesdays.
Following Mike and spying what horny dads do behind closed doors
Last Tuesday you where secretly following Mike to Joe's house for the first time. After he had entered, you where creeping through the garden. You where so excited and your heart was beating like crazy when you could spy through the window and saw what was going on. There where about ten men sitting, standing and drinking beer. Some where fully dressed and some had taken their shirts off. You could hear Joe asking Mike: "So why isn't Mary coming today?" "I don't know." said Joe. "She just texted me and gave no reason. Bitch!"
Joe responded: "That means we going to have fun with your fat cock today, Big Mike, AND with your fat ass." "You bastards." said Mike. "But you know that you are the only ones that are allowed to fuck me. And never tell anybody or I'll kill you!" That said he put out his big fat daddy cock and Joe started to suck him while another mature daddy put down Mike's jeans and started to eat his hairy ass.
The secret masculine mature dad meeting begins
This was just the signal for the other men to join in. Some finished their beer first and watched but most got undressed immediately. They started sucking, twisted each others nipples and ate each others asses. Big Mike said: "But before you all can fuck me, I gonna fuck YOU Joe." So he pulled his cock out of Joe's throat, turned him around and slowly pushed his fat, uncut daddy cock into Joe's big hairy ass. Joe was moaning while he sucked another guy and jacked two other men.
That Tuesday the party went on longer than normal. It seemed that they wheren't missing Mary much. The men enjoyed having TWO victims for their big fat gangbang cocks – Mike and Joe. At one point Mike said: "Let's see if I can get Joe and another really big one in my cum dripping asshole at the same time. They sure did and they all took turns fucking Mike while they felt Joe's rock hard cock in there too. Some of the guys took close-up videos during the double anal fuck session. They share their videos on DatedickLive but always without faces. Privacy is important for them.
When a real man needs a masculine mature daddy
When they dressed up again you could hear Joe saying to the group: "So men. Next time you can bring another buddy – or a hot big titted cunt. But there will be another one of you guys who will get fucked for the first time. Mike is obviously an expert now – although he would never admit." They laughed, hugged each other and said: "See you all next Tuesday again. We don't really need Mary."
This site is to worship those masculine, mature, beefy, rugged, horny men who go to such secret and private parties. Or for men who admire them and would love to be invited there too. Watch their private masculine mature daddy videos here.

DadFckDad. Sometimes a real man needs a daddy too.